Counsellors' News
Post-Secondary Information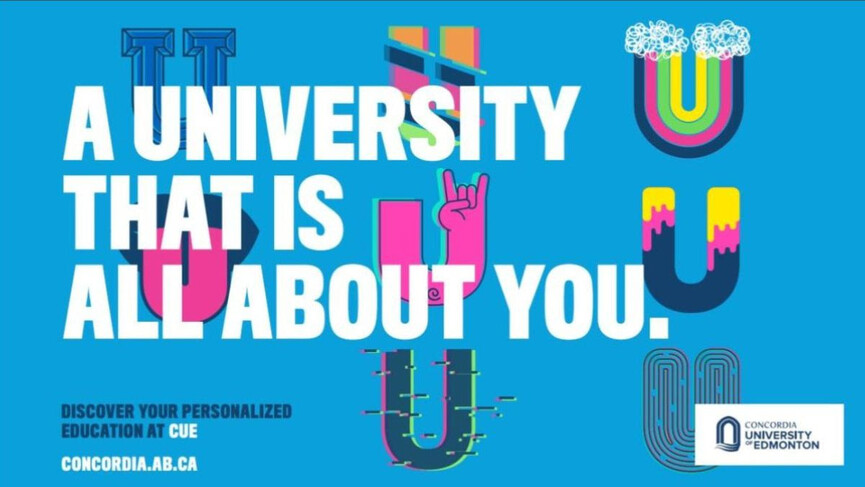 Concordia University - last day to apply for Fall 2021 is June 30th. Students can now meet virtually with a recruitment advisor to find out more about programs and admissions requirements. 
Yellowhead Tribal College - The deadlines for a few of our programs have been extended into July, 2021! 

-Indigenous Health Support Worker -Indigenous Educational Assistant Program -Essential Skills in a Digital World

Please email admissions@ytced.ca, or call 780-484-0303 for more information

U of A - each spring the U of A offers registration 101 workshops for incoming first-year students at the U of A. These workshops teach students how to use Bear Tracks to build a draft schedule and enroll in courses, and allows students to discuss their registration questions with staff. Their 2021 workshops will take place a little later in the Spring than in past years. Once workshops are posted, students can register at uab.ca/reg101.
MacEwan - virtual university information session is June 9th 2021. Students are encouraged to visit MacEwan.ca/InfoSessionWeeks to learn more.
Scholarships & Bursaries
 Attention Gr. 12 students!  Exciting scholarships & bursaries
RE/MAX of Western Canada Quest for Excellence 2021 Bursary Program
(16) $1,000 bursaries for a total of $16,000 to grade 12 students.  This program was established by RE/MAX of Western Canada to recognize the success and ongoing pursuits of Western Canadian students regarding leadership and community contribution initiatives. Students can enter online at https://www.remax-western.ca/blog/2020-quest-for-excellence-bursary-program-now-open/   Deadline to apply is  midnight MARCH 15, 2021.  Only online entries will be accepted.

MC College is offering a Scholarship for students planning to attend next year to study hair styling, aesthetics or fashion design.  See one of the counsellors or Mrs. Villneff for further information.
Elma and Ona Hansen Memorial Scholarship
$80,000 for rural high school students. The scholarship is open to Alberta farm students who must leave home to attend post secondary school or a trade. There are a number of awards available to students who are planning to attend some type of post secondary schooling in the fall. Check it out on the 4H website (you do not have to attend 4H to be eligible for the scholarship. We strongly encourage our students to consider applying for this award!).
Alexander Rutherford Scholarship
If you have received 75% or higher as an average in grade 10, 11 or 12 you are eligible to apply (check the student handbook to find the criteria). Please note the website will be down beginning on April 30th and it will reopen in August. Students will be able to login to their Alberta Student Aid accounts in early August to apply online for the new 2021-22 Alexander Rutherford High School Achievement Scholarship. 
Rural Communities Scholarship
A program that is offering 2 $500 scholarships to students who are enrolled in a post secondary school this fall and they intend to use the knowledge and skills they have learned to benefit their home community after graduation. Deadline to apply is August 31st. All info can be found at www.ruralcommunities.ca
Alberta scholarship and award deadlines and applications:
Scholarships & Awards Deadlines: 
It's important for students to leave as much time as possible to complete their scholarship applications. Many scholarships and awards have annual deadlines - and some have fall/winter session deadlines. 

Alberta's scholarships and awards are made available either by:
Student Application- Student must complete and submit application.
Nomination of Recipients- School/supporting organization must nominate and process application on behalf of the student.
Note: For nominated scholarships and awards, students must inquire about the school's/sponsoring organization's posted application deadline. This deadline typically falls months before the nomination deadline which is in place for the school/sponsoring organization to submit their nominations to Student Aid.
Deadlines 
The deadlines for submitting completed applications and supporting documents required to apply for Alberta scholarships and awards varies according to each scholarship and award. 
ScholarTree
This recently launched new website ( https://ScholarTree.ca)  helps students find and apply for scholarships.

The site was created with the intent to help reduce student debt, which many students have to take on for post-secondary education. ScholarTree.ca streamlines the scholarship process for students; all they have to do is create a simple profile and based on the information they provide (including school, field of interest, volunteer experience etc.)  we will match them to all of the scholarships that they qualify for.  ScholarTree is 100% free to students! To access the list of scholarships that students can apply for until the end of August visit the following link:  Summer Scholarship List
Post Secondary Schools Open House
It is open house time at all Alberta Post Secondary Institutions. See one of the counselors if you need help registering!
University of Alberta - Open house will be held virtually on Saturday, October 16, 2021. Students can attend online presentations, visit virtual faculty and service booths, and explore all the U of A has to offer. Registration is required and will be available on September 27th. 
MacEwan University - Saturday November 6th.
Concordia University - Saturday October 16th. This will be an eventful day for students who can attend virtual presentations and drop in chat sessions with faculties and services such as Administrations and Financial Aid, ask our student ambassador questions, and enter into a draw for tuition credits worth $2,500 and $1,000! Students are encouraged to pre-register for Open House 2021. All registrants will be provided with the links to the event and an application waiver code that will allow them to Apply for Free for the entirety of the weekend. 
Kings University Edmonton - Friday, October 16th.
Lakeland College - Friday, October 22nd and Saturday, October 23rd.
Mount Royal University - Saturday, October 30th.
NAIT - Friday, October 30th (9am-4pm)- Register here.
Norquest College - Saturday, October 23rd (9am-2pm).
SAIT - Wednesday, October 27th (9am-8pm).
University of Calgary - Saturday, October 2nd.