Counsellors' News
Post-Secondary Information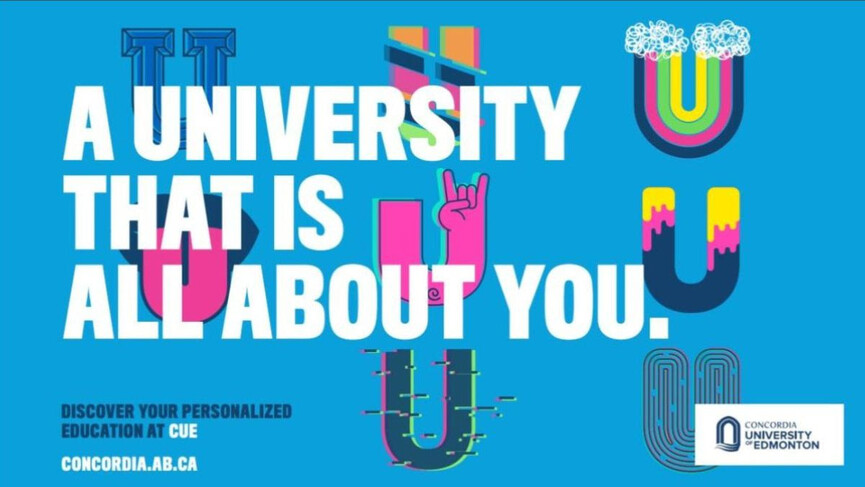 Students interested in travelling and studying abroad once they graduate should check out www.studyandgoabroad.com
MC College -- MC College Edmonton will be hosting it's annual Open House on Saturday, April 18th 2020. The event will be from 10am-2pm

U of A Parent and Student Information Sessions  (See one of the counsellors for more information.)If you applied to the U of A…. Students who have not yet received an offer to their first choice program can submit updated courses and new final grade 12 marks. Once submitted, their application will be re-evaluated. Students can submit these courses and marks one time in UAlberta Launchpad from February 1 to April 30. More information can be found on the After You Apply webpage.

Augustana Preview Days:     • Friday, March 20, 2020

Lakeland College - Open House - Lloydminster Campus March 12, Vermillion Campus March 13 --- visit: lakelandcollege.ca/infosessions   to register ….or see one of the counsellors

Norquest College Information Evening 

Thursday, February 27 5- 7:30 pm       10215 108 Street NW Edmonton

Visitors can take part in a program information session or visit the exhibit fair to learn about all programs, admission requirements, funding options, upgrading, student services, and more! They'll also be able to tour the campus, check out the Olson Centre for Health Simulation, visit the Early Learning and Child Care lab, and more. Information sessions will be held at 5:30 pm, 6:15 pm, and 7:00 pm in these program areas:

Health
Business
Community Studies

They will be offering free child-minding services, and Tim Hortons will be open until 7:30pm for guests to stop by and enjoy a free coffee or tea and donut while they check out Info Night.

Concordia University Information  Evening

Thursday, March 12, 2020 from 5:00pm to 7:30pm    There will be refreshments!.

What you can expect:

Presentations from the Faculties of Arts, Education, Management, and Science 

Staff from the Admissions Office, Registrar's Office, International Office, Student Life & Learning, Career Services, Residence and more!

Campus tours offered by our Student Ambassadors

NAIT INFORMATION SESSIONS - if you are interested in possibly going to NAIT - evening info sessions that you can attend with your parents will take place:

Trades -  Feb 29

See a counsellor for more information or visit www.nait.ca

MacEwan University Information sessions are running March 2-7.  Students are encouraged to visit MacEwan.ca/InfoSessionWeeks to determine which sessions they would like to attend

 
Scholarships & Bursaries
 Attention Gr. 12 students!  Exciting scholarships & bursaries
RE/MAX of Western Canada Quest for Excellence 2020 Bursary Program
(16) $1,000 bursaries for a total of $16,000 to grade 12 students.  This program was established by RE/MAX of Western Canada to recognize the success and ongoing pursuits of Western Canadian students regarding leadership and community contribution initiatives. Students can enter online at www.remax.ca > about RE/MAX > In the Community > Quest for Excellence.  Deadline to apply is  midnight MARCH 9, 2020.  Only online entries will be accepted.

MC College is offering a Scholarship for students planning to attend next year to study hair styling, aesthetics or fashion design.  See one of the counsellors or Mrs. Villneff for further information.
Alberta scholarship and award deadlines and applications:
Scholarships & Awards Deadlines: 
It's important for students to leave as much time as possible to complete their scholarship applications. Many scholarships and awards have annual deadlines - and some have fall/winter session deadlines. 

Alberta's scholarships and awards are made available either by:
Student Application- Student must complete and submit application.
Nomination of Recipients- School/supporting organization must nominate and process application on behalf of the student.
Note: For nominated scholarships and awards, students must inquire about the school's/sponsoring organization's posted application deadline. This deadline typically falls months before the nomination deadline which is in place for the school/sponsoring organization to submit their nominations to Student Aid.
Deadlines 
The deadlines for submitting completed applications and supporting documents required to apply for Alberta scholarships and awards varies according to each scholarship and award. 
ScholarTree
This recently launched new website ( https://ScholarTree.ca)  helps students find and apply for scholarships.

The site was created with the intent to help reduce student debt, which many students have to take on for post-secondary education. ScholarTree.ca streamlines the scholarship process for students; all they have to do is create a simple profile and based on the information they provide (including school, field of interest, volunteer experience etc.)  we will match them to all of the scholarships that they qualify for.  ScholarTree is 100% free to students!