Back to all posts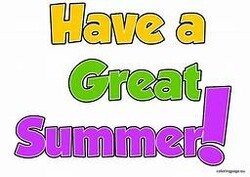 We wish all OJSH Students , Parents and Staff a safe summer .
Report cards will be available in the mail. 
Office and administrative staff will be available by phone or visit to school by Wednesday August 25, 2021.
Supply lists can be found at this link 
First day of school is WEDNESDAY Sept 1, 2021 for gr 8/9 only
THURSDAY  September 2 for all grades .
Please contact ohs@ngps.ca if you have any questions over the summer . Responses will be made in due course .