Back to all posts
Posted on
Division announces new Superintendent of Schools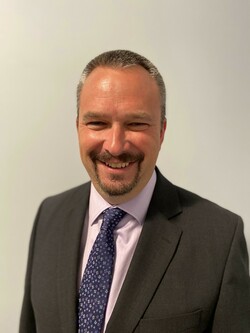 The Board of Trustees is pleased to announce that following an extensive Canada wide search, Mr. Kevin Bird has been appointed as the new Superintendent of Northern Gateway Public Schools, effective July 26, 2021.
Mr. Bird comes to us from Fraser-Cascade School District in British Columbia where he has served as Assistant Superintendent for the past six years. A strong team leader, Mr. Bird's range and depth of experience as a Teacher, Assistant Principal, Principal, consultant and educational leader is evident in his 22 years of service in public education. 
Board Chair Linda Wigton commented:
"Mr. Bird possesses exemplary communication and interpersonal skills, both of which will be assets in supporting dynamic and collaborative educational environments throughout the Division. His understanding of education within the rural context, background in human resources and organizational culture, and commitment to student success will serve NGPS well. We look forward to introducing Mr. Bird to the vibrant learning communities within Northern Gateway Public Schools. The Board of Trustees would like to acknowledge the assistance of the Alberta School Boards Association and Dr. Norman Yanitski for his guidance and expertise throughout the process."  
Mr. Bird's expertise extends to all aspects of educational operations. In his role as Assistant Superintendent, he has worked extensively in the areas of professional development and support, youth mental health and wellness, safety, community partnerships, educational agreements, policy, Inclusive Education, Human Resources, numeracy, literacy and Indigenous Education. 
"I am very pleased to be joining Northern Gateway Public Schools. My family and I are excited to be living and working in your warm and welcoming communities, and to be joining our many good friends in Alberta. After countless rainy Vancouver winters, we are also looking forward to big skies and a little snow. Throughout my career I've been fortunate to work in many rural communities and have learned first-hand the importance of being present and listening carefully to local voices. I look forward to the many interesting conversations and learning opportunities to come."
~ Kevin Bird
Mr. Bird holds a Bachelor of Education degree from Trinity Western University and a Masters of Education from City University, Seattle. He is a graduate of Simon Fraser's Professional Development Program, an experienced guest presenter in the area of Math Assessment and a published author: The ANIE – A Math Assessment Tool that Reveals Learning and Informs Teaching; and P.L.A.N. for Better Learning.