Back to all posts
Posted on
COVID-19 UPDATE MARCH 16, 2020 Information for Families and Staff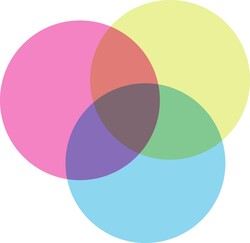 While many parents have questions regarding yesterday's update and the closure of schools in the province of Alberta, there are still many uncertainties for all of us as learning communities and Alberta school divisions. 
We want to reassure families that despite this significant disruption, the Minister of Education has indicated that:
the Government of Alberta (GOA) expects every K-12 student to receive a final mark for the 2019-20 school year;
students will progress to their next grade level next year;
At this time, Diploma Exams, essential for post-secondary acceptance, will continue as scheduled, although the format of how those exams will be offered has not yet been determined;
The GOA is confident that every student who is eligible to graduate from Grade 12 this year will graduate, and
GOA will be working with post-secondary institutions to ensure that these extraordinary circumstances do not prevent our students from being eligible for admission to post-secondary studies for the upcoming school year.
As indicated by Minister LaGrange, school divisions are expected to continue "their regular day-to-day operations and ensure the safety of our school facilities." Maintenance, capital projects, cleaning of facilities and administrative work will continue. 
We understand that this will have a profound impact on families. We appreciate your patience and understanding during these unprecedented times and will communicate with families again as information becomes available and plans are detailed.
Collecting personal items from the school
We kindly ask that families refrain from coming to the school to pick up personal belongings until we have a better understanding of the plan moving forward. Schools will communicate to parents about how and when they are able to pick up students' belongings. 
Please continue to visit our website at ngps.ca for updates. 
For the most up-to-date information on COVID-19, please refer to Alberta Health Services or the Government of Alberta.