Information for Students
AHS Mental Health COVID Tool Kit
Here is a toolkit AHS Mental Health has put together for members of the public for dealing with anxiety and stress related to COVID.
Virtual Mental Health Supports - with Ms Bellingham
Tuesday, May 12 @ 12:15-12:30 Mindful Breathing with Ms. Bellingham-Students will practice 3 different breathing techniques: Square breathing, belly breathing and Dragon breath. Breathing techniques can help you reduce stress and anxiety, and can positively impact your pulmonary and cardiovascular system (heart & lungs).
-Students will need to bring a piece of paper, pen and stuffed animal/small pillow.

Meeting link: https://meet.google.com/tib-uadt-pns
Thursday, May 14 @ 12:15-12:30 Yoga-Join Ms. Bellingham in our 15 minute yoga session.-Students will need to wear comfortable clothes, a water bottle, and have space to practice yoga poses.

Meeting link: https://meet.google.com/bse-agde-qnu
Need Help with How to Learn while using Video Calls ?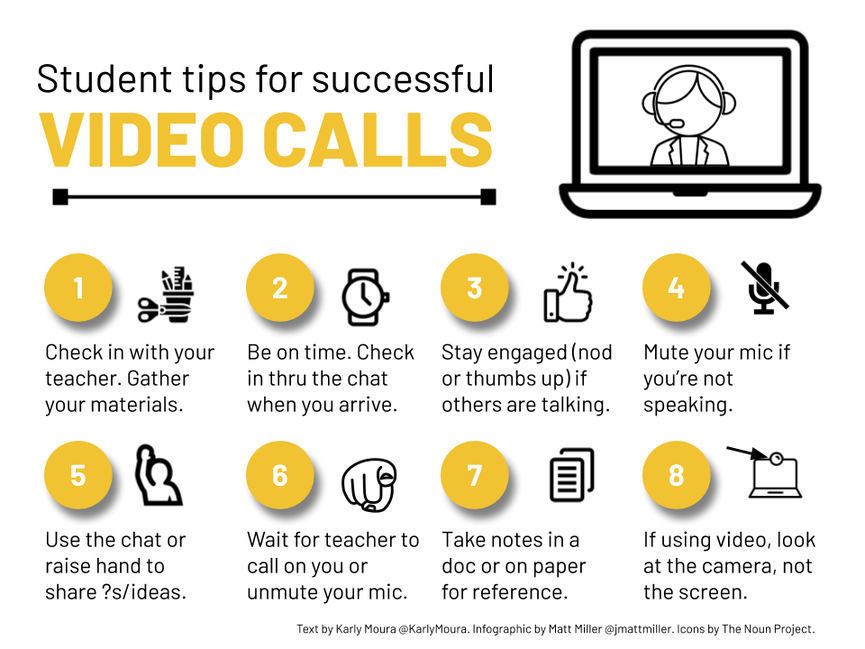 Mental Health Resources for Students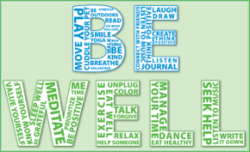 How to deal with stress
Without a doubt, many of us are feeling anxious as we navigate the uncertainty of COVID-19. We're feeling it too, and we wanted to share some of the tools we're using to take care of our minds and stay grounded. Youth Mental Health Canada provides a video that provides youth with tips on keeping your mental health in check during this time. https://www.facebook.com/YMHECanada/videos/140748617358275/
UNICEF has also provided an article for teens that outlines how we can protect our mental health. Strategies such as finding ways to connect with friends are important, especially when we are social distancing. Using FaceTime, Google hangout, or Facebook video chat can connect you to your friends. Now that students have more free-time, get back into writing, drawing, reading or any other hobby you may find have not had much time for during the school year.
https://www.unicef.org/coronavirus/how-teenagers-can-protect-their-mental-health-during-coronavirus-covid-19
The CALM app has provided a free resource page for those who may need it. Enjoy hand-picked meditations and mindfulness exercises to support your mental and emotional wellness through this time. https://blog.calm.com/take-a-deep-breath#resources
Students can also download Insight Timer, a free app, onto your smart phone and have over 35,000 free meditations and relaxation activities at your fingertips.
Tips for online learning
As we move to online methods, it will test your ability to stay on task! The following can help limit distractions while working on the computer, and help keep you focused;
Schedule your day
Go full screen and try to block out any other distractions on your screen if possible.
Hide distracting web sites and apps
Silence social media notifications
Track how you spend your time
Keep a procrastination pad to write down all your daily distractions
Train your brain to focus by taking breaks to refocus
Go easy on yourself. Distractions are normal and if you find yourself becoming distracted, take a 5-10 minute break and then get back to your work.
How to contact your teacher if you are having trouble with your school work
If you know your teacher's email address email them directly with your questions and concerns. Teachers' emails are the same as student's firstname.lastname@ngps.ca, but if you do not know your Teachers name, send them an email through the OJSH school website at https://www.onowayhigh.ca/contact. Students can also call the school at 780-967-2271 and leave the teacher a message.
How do you find reliable information online?
Finding reliable and accurate information online can be more difficult than we realize. Those who primarily only social media to learn about COVID-19 can receive information that is not true and can cause you more harm than good. Students can use these guidelines to determine whether a source can be considered trustworthy.
https://www.caringforkids.cps.ca/handouts/health_information_on_the_internet
Students can also use these websites to keep themselves informed about COVID-19:
https://www.albertahealthservices.ca/
https://www.albertahealthservices.ca/topics/Page16944.aspx
https://www.alberta.ca/student-learning-during-covid-19.aspx
https://www.who.int/emergencies/diseases/novel-coronavirus-2019/advice-for-public/myth-busters
Virtual Mental Health Supports - with Ms Bellingham
Tuesday, May 12 @ 12:15-12:30 Mindful Breathing with Ms. Bellingham-Students will practice 3 different breathing techniques: Square breathing, belly breathing and Dragon breath. Breathing techniques can help you reduce stress and anxiety, and can positively impact your pulmonary and cardiovascular system (heart & lungs).
-Students will need to bring a piece of paper, pen and stuffed animal/small pillow.

Meeting link: https://meet.google.com/tib-uadt-pns
Thursday, May 14 @ 12:15-12:30 Yoga-Join Ms. Bellingham in our 15 minute yoga session.-Students will need to wear comfortable clothes, a water bottle, and have space to practice yoga poses.

Meeting link: https://meet.google.com/bse-agde-qnu