School News
Alberta Education's Accountability Pillar 2020
Posted on

January 13th, 2020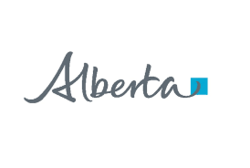 If you have a student in Grade 10 at OJSH, you will be receiving - or have received - an Accountability Pillar Survey from Alberta Education in the mail.  It is important for our school to get feedback from parents so that we can determine what we are doing well and what areas may need improvement.  The survey comes with a postage paid self-addressed envelope. If you prefer, you may take the survey online.  The timeline to take the survey is mid-January to the end of February.
Parent survey packages mailed from Alberta Education include:
a copy of the Education Minister's Your Voice Matters letter to parents;
a copy of the paper survey questionnaire (including a Random Access Code); 
a postage-paid, pre-addressed return envelope (to be mailed directly to Alberta Education);
instructions for accessing the online survey; and
instructions for accessing the survey in other languages.
Completion of the survey is voluntary, as is completion of each question within the survey. Although schools do not administer the parent survey, parents may contact their child's school with questions upon receiving their survey package in the mail from Alberta Education.